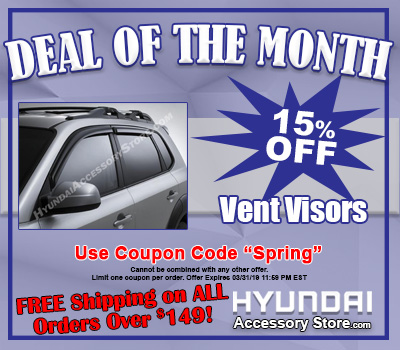 Made from durable high impact acrylic. Custom fit for your new Genesis. Made of reinforced acrylic in dark smoke grey, the Vent Visor keeps rain out and lets fresh air in. Vent Visors also reduce heat buildup in parked cars by allowing windows to be kept partially open.
Sold in a set of four.
Has chrome trim to match OEM look.
Installs with genuine 3M Pressure Sensitive Acrylic Foam Tape.
No Drill Installation
Offer expires March 31, 2018, 11:59 pm (EDT). Please call 1-800-852-4216 for complete details.