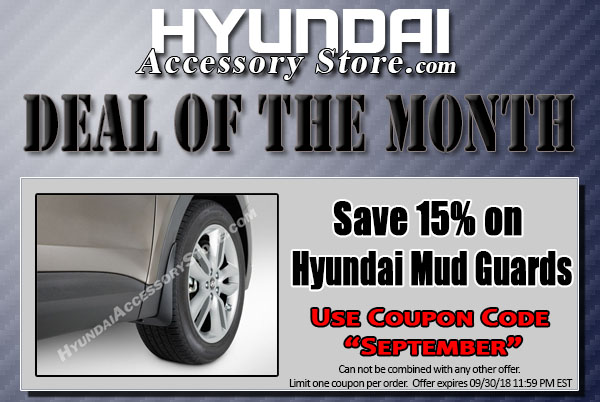 Protect your factory finish of your Hyundai from the constant spray of water, mud, snow, rocks, and grit the tires throw at the wheel well areas-often leading to erosion of the paint and then rust and rot. Made of a high quality polymer these mud guards will serve you for years to come. Custom molded to match the lines of your Hyundai.
Sold in pairs

Uses pre-existing holes. No drilling required

New hardware included

UV Resistant, will not crack or warp

Offer expires September 30, 2018, 11:59 pm (EDT). Please call 1-800-852-4216 for complete details.